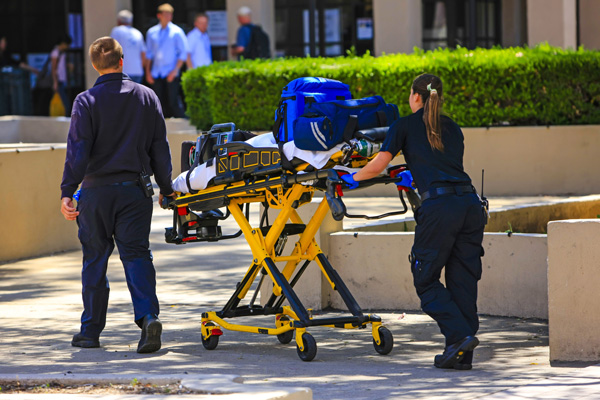 Trying to accommodate stretcher transportation through standard vehicles is nearly impossible. Even with popular driving services in the mix, it still seems hopeless to get to where you need to go.
Finding stretcher transportation isn't a lost cause, though. At H&M Transport, we've got over 60+ vehicles and are able to accommodate stretchers for all who need it. If patients are unable to sit upright due to hip replacements, back injuries, progressive arthritis, etc., we're the team who can help you get to your destination throughout Northern Virginia.
Our spacious transport vans are equipped with stretchers and all of the necessary boarding equipment and safety mechanisms to ensure smooth transport while preserving your health and dignity.
If you've been struggling to find stretcher transport services in Washington D.C., Southern Maryland, Richmond, or other surrounding cities, let us take it from here. 
Stretcher transport near you
Rest assured, you'll ride easy when you book with H&M Transport. Our fleet of vans are designed with hydraulic lifts or a rear-loading ramp, allowing us to accommodate any and all passengers who need a variety of transportation services. Whether you're headed to Richmond, VA or Washington, D.C., we're happy to get you there. As the #1 service in the area, you can count on us for all your non-emergency medical transportation. 
Our vans are also designed for comfort. They're spacious, so you don't have to worry about feeling overwhelmed as you travel with us. Additionally, they allow you to be completely secure during your travels allowing you to feel relaxed. Our team ensures the safety and comfort of all passengers before hitting the road– we know it can be nerve-wracking not being able to drive yourself places, so we strive to make it as seamless as possible for all involved!
We even offer online booking to make the process that much easier. Simply click here to get started filling out your information and we'll be ready to get you with our wheelchair transport fleets! 
Have more questions on what we do here at H&M Transport or want to see if we can accommodate you? Click to visit our website or fill out our contact form and we'll get back to you shortly! 
We've been the area's top choice for medical transportation all throughout Loudoun, Fairfax, and Prince William Counties in Northern Virginia. We've also helped clients travel to Southern Maryland, Charlottesville, and Central Virginia!
Whenever you need us, we're here to help you get to where you need to go.